HAJDE is a dream that arose from the need of the heart one winter evening in 2013 in Saska Kępa in Warsaw. The first patterns were sewn on the home Archer "Ewa" in the bedroom. It was the first HAJDE studio.
Today, HAJDE is created by Mateusz Pruszowski, the owner of the LasSzamana.pl | Rapee.shop and Aleksandra Poławska, from whom it all began! HAJDE is a lifestyle, that's who we are. A brand for people for whom nature and quality are of particular importance, and for whom travel and constant curiosity about the world are what they love.
Nothing in our projects is accidental. Everything has a function, without redundant elements or impractical solutions.
We focus on the best quality and perfect, Polish workmanship. As one of the few, we create everything only from natural materials, such as linen, hemp, cotton, wood, metal.
Unique materials often appear in our products – such as Scottish kilts or Nepali and Peruvian handmade fabrics.
The word HAJDE is not accidental, it is an Old Slavic exclamation "Forward!".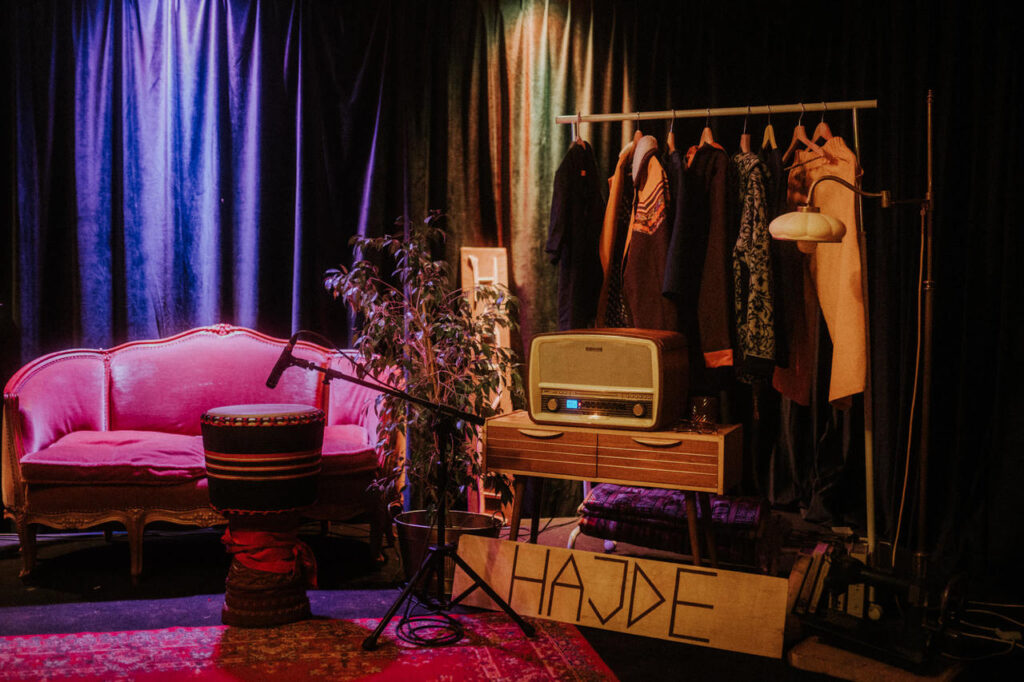 Our products are inspired by untamed nature. As in nature, each thing is different and has its "forest name". Here you will find wolves, bears, but also deer, streams, wind and fog. We are not afraid of even the biggest equatorial rains, because some of the products are waterproof. The collection will include something for those who plan long journeys (backpacks, waterskins and bags) and those who are quite short (jackets, wallets, tobacco cases). Our iconic toolbox has stolen the hearts of many creative souls.
Our brand is committed to sustainability and environmental responsibility. We strive to be an eco-friendly brand that prioritizes the well-being of our planet. From the sourcing of our materials to the manufacturing process and packaging, we make conscious choices to minimize our ecological footprint.